There's nothing "average" about our customers. Why do you choose Virginia Aromatics? We hear you.
Mostly you've told us you love our essential oil scented products, but that's just part of it. You want to support a company where someone will to talk to you about your needs. You like taking the time to read labels, and appreciate transparency in the labeling of products. You want to know what you're putting into the air in your home or onto your skin. You want to know that the company you support and rely on for your skin care and home fragrance is ecologically and socially accountable.
Crafting aromatherapy products means weaving the finest ingredients into small works of art for everyday use. As an ecologically mindful person who appreciates affordable self-care luxuries, you'll know these are made for you as soon as you light your first candle, or indulge in your first lotion.
Our Beginnings
Virginia Aromatics is a small family-owned business, bringing you small-batch, handmade apothecary products of premium quality since 2008. We offer a unique fragrance experience to customers who want their self-care and de-stress routines to be uncomplicated, luxurious, and filled with scrumptious natural ingredients. Our wizardry with essential oils, soy wax, coconut wax, beeswax, botanical carrier oils, and plant butters is worth getting naked for. Our company culture is respectful of the earth and her inhabitants, creating cruelty-free formulations and reducing our footprint wherever possible.
Being green
You are among a select and special niche: our lovely customers are the cool kids who deserve a beautiful unboxing experience, but would be just as happy for us to pitch our widgets into the box and send them off without fanfare. Who needs lots of sexy packaging that goes into the landfill? Our minimal packaging is made from recycled, reusable or biodegradable materials. Since we're all sharing the planet and none of us escape (not even to Mars), we do our part.
As part of our hand-made manufacturing process, we receive deliveries of ingredients, containers, and the like, which all come to us with bountiful protective packaging. You'll be pleased to know all that packaging material gets re-used, re-purposed, or recycled. Literally nothing goes in the trash.
Packing peanuts: if you get them from us, it's because they came in an ingredient delivery. We'd never order them. Gross. They'll be secured in a bag, to avoid a mess, and you can use them when you ship Aunt Sally her birthday gift.
Bubble wrap: resist the urge to pop it. We know, it's so much fun, but really, re-use that stuff. Using AIR for protective packaging keeps your shipping costs way down because it weighs least of all possible packing materials, and uses less fuel during shipping. We re-use whatever bubble comes our way, and when we have to buy it, we purchase only green recycled-content bubble wrap. It's literally green.
Delivery boxes: we use the messed-up ones at home for lasagna gardening. It keeps the weeds out and the moisture in. The good ones go to our local indie shipping business, who then doesn't have to buy any.
Who we are
We are a husband & wife team who share a love of gardening, the water, and playing with our pets in our spare time. Many of our fragrances are nautical in nature, while others are inspired by places we've lived and visited.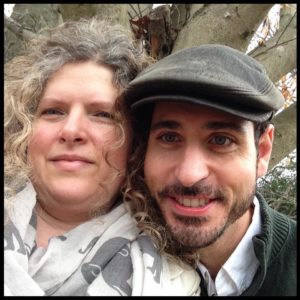 Kerensa has had a life-time love of color, texture, and simply creating. She has an architecture degree and began making candles in the mid-90's as a hobby and meditation. Before founding Lux Aromatica, her professional work centered around high-end textiles and things of the home – a love that took her to live in Florence Italy for three years, where she worked in Italian leather and furthered her study of oil painting and photography. She appreciates commuting across the breezeway to her studio in the rolling hills of Virginia's Piedmont.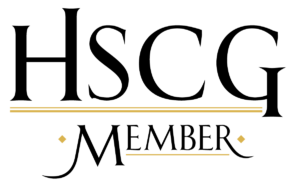 Brian plays violin with our regional orchestra, having retired from the US Navy after sailing the world's seas for 20 years. He loves volcanoes, anthropology, and scary movies. Originally from New York & Florida, he spent most of his Navy years stationed in Hampton Roads, and now we count him a Virginian. With his business degree he brings an appreciation for intelligent business systems to the team. He is an assistant soap-maker, and helps with heavy lifting and master-batching of oils for our handmade soaps and salves. He gave Kerensa that push she needed to realize that the fragrance hobby could be a real business, and gave Lux Aromatica its original name.
lux ar·o·mat·ic·a /luhks erəˈmadik ə/ from Latin; fragrant light